Cataract ( मोतियाबिंद )
clouding your life?
Highly Precise and Predictable Outcome
Highest Quality Of Vision
Fastest Recovery (within 12hours)
US-FDA Approved For Safety
If your vision is becoming cloudy due to a cataract, then your doctor may recommend you a cataract surgery. It is normal to feel anxious and worried when considering surgery.

Fortunately, Cataract surgery is an extremely common procedure and is safely performed millions of times every year. With advancements in medical technologies, there has never been a better time to get your cataracts removed.

Two most important questions to ask your cataract surgeon are:

1. Which surgical technique would be used for your surgery?
2. Which artificial lens would be implanted in the cataract surgery?

During the procedure, your doctor may use high-frequency sound waves (phacoemulsification) or a laser (latest AI-LenSx) to break up the clouded lens into small pieces that are gently removed. An artificial lens is then inserted and gently guided into place as a replacement.

This all is finished in just 15 minutes and you will be able to go straight home afterward. It is advised to take rest for 2 days after the surgery after which one can usually return to daily routine activities.
Find Out the Latest Surgery Options and Types of Lenses Used for Cataract Treatment
Know your Cataract Surgery Options
No Stitch, No Pain, Surgery under Eye Drop only.
Bladeless Femto Laser with Artificial Intelligence (AI-LenSx)
---
Sharpest Vision
Fastest Recovery
US-FDA Approved
Artificial Intelligence Assisted Laser Capsulotomy
AI based Laser Robotic Precision & Safety
Bladeless & Stitch-less
Surgical suite consists of: Al-LenSx Laser, Verion Digital Marker, Digital Overlay Operating Mircroscope, Optical Biometer Lenstar, Phaco Machine Centurian, Specular Microscopy
---
Zepto Pulse Cataract Surgery
---
Good Vision
Recovery take 2-3 days
US-FDA Approved
Automated Capsulotomy
Digital Precision & Safety
Stitch-less
Surgical suite consists of: Zepto Capsulotomy, Operating Mircroscope, Optical Biometer Lenstar, Phaco Machine Centurian, Specular Microscopy
---
Micro or Regular Phaco Surgery
---
Normal Vision
Recovery takes 5-7 days
US-FDA Approved
Manual Capsulotomy
Precision depends upon surgeon's experience
Stitch-less
Surgical suite consists of: Operating Mircroscope, Optical Biometer Lenstar, Phaco Machine Centurian, Specular Microscopy
---
Cataract Surgery with Lens Options
Get in touch with us to know which Cataract
procedure is best for your eyes.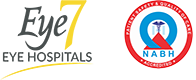 Best Rated Eye Hospital by 'The Times of India', India TV, NDTV, India News
Over 35 Years of Experience
Team of 45+ Highly Experienced Doctors
More than 5,00,000 Happy Cataract Patients
Easy payment plans, All Govt. Panels & TPA/Health Insurance/Mediclaim/Cashless Benefits
Why Choose Eye7 Chaudhary Eye Centre?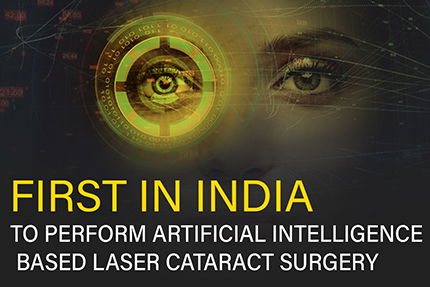 On Panel of CGHS and All Government Panels
TPA/Mediclaim/Cashless Insurance
What Our Happy Patients Say About Us
---
Smt. Sheila Dixit
Former Chief Minister of Delhi
One of the best eye centers in Delhi. Its good to see that we are at par with the world. My best wishes to Eye7.
Smt. Priyanka Gandhi
Former President, Indian National Congress
One of the best eye hospitals with latest technology and highly skilled specialists. Eye7 is doing great work. Keep it up.
Dr A.K Walia
Former Health Minister and Urban Development Minister
Eye7 is one of the finest eye care places in Delhi. Dr Chaudhary is a great surgeon and a humble person. Keep up the good work. My best wishes for Dr Chaudhary and his team.
His Excellency Alexander M. Kadakin
Ambassador Extraordinary and Plenipotentiary of the Russian Federation
I would like to express my sincere thanks and gratitude to Dr. Chaudhary for giving me his valuable time. His expertise in his speciality is highly commendable. God bless him!
His Excellency Jainaba Jagne
High Commissioner, The Republic of The Gambia
Was a pleasure coming here. Warm staff and brilliant doctors. Specail thanks to Dr. Sanjay Chaudhary. Great Experience.
Mr. Amanatullah Khan
Aam Aadmi Party (AAP)
Extremely grateful for the hospitality and professionalism shown to us at Eye7 Hospital, Shaheen Bagh. With all the good wishes.
Shri Manoj Tiwari
Bhartiya Janta Party (BJP)
Dr. Chaudhary and his team are very efficient and professional in their work. Had a wonderful experience at Eye7, Lajpat Nagar Centre. Highly recommended.

Dr. Vikas Mahatme
Member of Parliament (Rajya Sabha)
Eye7 is indeed a word-class ophthalmic centre. Glad to see that all eye super-speciality services and their respective specialists are available under one roof.
Our Eye Hospitals
---
Lajpat Nagar – Specs Removal Unit (South Delhi)
35, Lajpat Nagar IV,
Ring Road, New Delhi
Phone – (011) 40 40 40 70
Janakpuri (West Delhi)
A-1/173, Nazafgarh Road,
Metro Pillar No-614,
Janakpuri, New Delhi
Phone – (011) 40 40 40 70
Indirapuram (East Delhi)
19, Shipra Vista Plaza,
Ahinsa Khand,Indirapuram
(Sunday Open)
Phone – (011) 40 40 40 70
Shaheen Bagh (South Delhi)
G-4/1 Shaheen Bagh, Jamia Nagar,
Okhla, New Delhi
(Sunday Open)
Phone – (011) 40 40 40 70
Disclaimer
The information on this site should not be considered as a medical advice. Please consult a doctor for determining the best procedure as well as the most appropriate lens for your eyes. The results may vary from person to person and we do not guarantee similar results for everyone.
Copyright © 2023 | Eye7 Chaudhary Eye Centre | All Rights Reserved. Privacy Policy